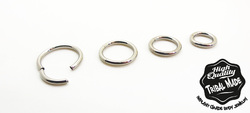 Ordering Info:
Tribal Made Professional Body Jewelry will sell only to professional body piercing studios. You will never see our brand-name or our jewelry in any other type of market, kiosk or in untrained professionals hands.


To place a jewelry order or to become a client, fill out the form at the bottom of the page.
You will then be asked to provide an up to date business license and a business card or a link to your Facebook account/website. This will allow us access to your portfolio, as we only want reputable/professional studios carrying our brand. ( this will only help all of us)
We will then send you an inventory/price list and potentially a few samples if your facility requires this previous to purchasing. (email for details)

We expect to have our online store set up within 30 to 60 days. So until then, once you have set up an account with Tribal Made, you can place an order over the phone with our friendly staff. We will notify our clientele as soon as online ordering is an option and at that point you can call your order in during business hours or place your order online at your convenience.

Payment:
We will be sending invoices and taking payments through PayPal only as this option allows our customers to pay with any major credit card or debit card.
Shipping:
All orders over $1000.00 receive free shipping!!!!!!!!
---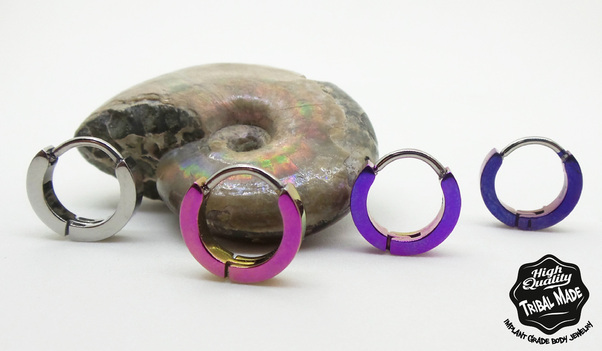 Where Are We Located ?

Tribal Made's main facility is located in Calgary, Alberta, Canada - our facility in Calgary happily employs six people dedicated to the Tribal jewelry line. Within our facility, we have two full-time goldsmiths, one part-time goldsmith, a machinist and other various support staff. Some of our Canadian tools we have are a 1.9 Ton CNC Mill with a 10 Turret Tool Changer; a High Speed Mini CNC Mill with a 30,000 RPM Spindle; a CNC Lathe with a Four Turret Tool Changer; a Laser Engraver; and more .......

We have a CNC Titanium our production facility in china that can employ up to 30 people at peak production. Our facility uses top-notch machinery and labor to produce some of our Titanium products. All of these products are inspected again, and then polished, having stone sets, etc.
---
---